Event
27 Aug: SURRENDER TO THE CHAOS OF BEING HUMAN [sold out]
RECHABITE HALL
Ahhh, 2019… when life felt like a conveyor belt of daily affairs. Consistent, permanent, absolute, boring even. Well, didn't that just blow up in all our faces?!
If there's one thing we've learned the past months it's that the unexpected lurks around every corner, just waiting to pounce.
We can't escape that which life asks of us, and if we resist we're just cheating.
So, for our first post-Covid show for 2020 we invite you to simply surrender.
Surrender to being lost. Surrender to brokenness. To wholeness. To grief and joy. To embrace the disarray, mayhem and chaos of being a squishy little human being.
Because beyond that, lies an open invitation for a newer, fresher take on something better.
Disrupting the norm might feel scary at first, but our storytellers will show you it's not all that bad.
SOLD OUT.
_____
Theatre styled seating and standing – unreserved.
Doors open 7pm | Show starts 8pm.
The Rechabite Hall, 224 William Street
*Intoxicating stories told and intoxicating beverages sold on the premises.  Including Old Young's gin – proud sponsor of Barefaced Stories.
_____
Book ahead to avoid sad face.
Your ENTIRE booking fee goes directly to YALARI: Funding scholarships for Indigenous students.
Early Bird Tickets: $15
Door Tickets: $20 (from 2hrs before, unless sold out)
Early Bird Ticket plus LIMITED EDITION tea-towel: $44 (ONLY 50 printed!)
DISCLAIMER:
Please note that photographs and footage will be taken throughout the night. These may be used by the Barefaced Stories for marketing and publicity, on our website and on social media. Please contact us if you have any concerns or if you wish to be exempted from this activity.
Location:

Rechabite Hall

Date:

August 27 2020

Time:

Price:

$15 Presale | $20 Door
Line Up
Cara Philips
Colin Archibald
Jodie Lawrence
Amber Cunningham
Kevin Nguyen
Tristan McInnes
MC - Andrea Gibbs
Event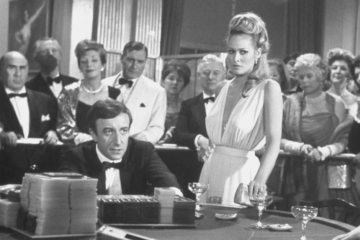 "Nothing is impossible, the word itself says 'I'm possible'!"– Audrey…