Event
South Australia Tour 2021
WORKSHOP & SHOW
Presented by Country Arts SA
Barefaced Stories hits the road this Oct-Dec. We will be visiting Burra, Port Lincoln, Kangaroo Island, Titinara and Naracoorte looking for locals to participant in our 'What's Your Story?' workshops and potentially tell a story to their community. A celebration of local stories on local stages.
WHEN ARE THE LIVE SHOWS?
Burra
Burra Town Hall on Thursday, December 2 at 7:30pm
Port Lincoln
Nautilus Arts Centre on Saturday, December 4 at 7:30pm
Kangaroo Island
Eleanor Downs Shearing Shed on Tuesday, November 30 at 7:30pm
Titinara
Tintinara War Memorial Hall on Friday, November 26 at 7:30pm
Naracoorte
Naracoorte Sheep Pavillion on Saturday, November 27 at 7:30pm
WHEN ARE THE WORKSHOPS?
Two Storytelling workshops will be facilitated by her and she will help all participants find a story worth sharing, teach them how to craft it, and give them the tools to tell it with confidence.
Burra
Sat 30 Oct at 2pm – 6pm
Sun 31 Oct at 10am – 2pm
Port Lincoln
Mon 1 Nov at 6pm – 9.30pm
Tue 2 Nov at 6pm – 9.30pm
Kangaroo Island
Fri 5 Nov at 6pm – 9.30pm
Sat 6 Nov at 9am – 12.30pm
Titinara
Sun 7 Nov at 2pm – 6pm
Mon 8 Nov at 6pm – 9.30pm
Naracoorte
Tue 9 Nov at 6pm – 9.30pm
Wed 10 Nov at 6pm – 9.30pm
HOW DO I GET INVOLVED? 
Interested in participating or know someone who might have a ripper story? Express your interest to participate or to nominate someone else by contacting tammy.hall@countryarts.org.au.
Location:

Various

Date:

November 26 2021 – December 4 2021

Time:

7:30pm

Price:

$27
Event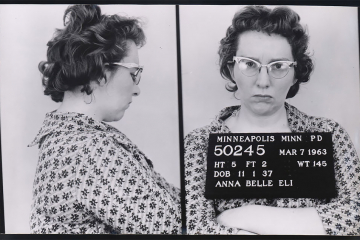 Trouble never comes alone. Busted, caught red-handed, seized – whether innocent…